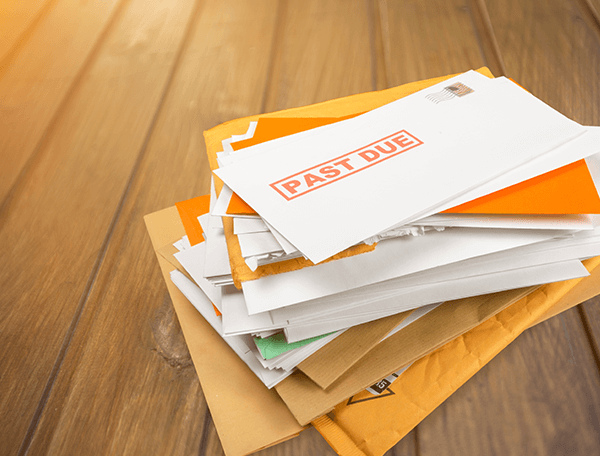 There were shared reactions of side eyes and eyebrow raises when U.S. government officials announced that a second stimulus check would be distributed to the public…a check in the amount of $600. The move aimed to provide U.S. citizens a financial reprieve during the COVID-19 pandemic. But many people believed that this "follow up" stimulus check was a far cry from the first stimulus payment of $1,200. People experiencing true financial hardship wouldn't be able to scratch the surface of their debts with a meager $600 bucks. If you share this sentiment, but also have a
structured settlement
, listen up: Selling all or some structured settlement payments can supplement the $600 stimulus and provide real relief as the COVID-19 pandemic rages on.
Tackling Medical Debt During the COVID-19 Pandemic
According to a
research study from AccessOne
conducted in the fall of 2020, 37% of survey respondents were concerned about their ability to pay for medical care in 2021; 53% of families with children were concerned that they might not be able to pay their medical bills as well. Their concerns are for good reason: The average cost of hospital care for COVID-19 patients without insurance or who receive out-of-network care varies greatly by age – from $51,389 for patients between 21 and 40 years old to $78,569 for patients between 41 and 60 years old (Healthcare Finance). The hefty price tag of COVID-related medical care is especially daunting for those who've lost their jobs or have been furloughed during the pandemic. It's a sobering notion: many people who've been hospitalized due to COVID-19 and are unemployed will continue to carry the full weight of medical debt, even with a $600 stimulus check. It's just not enough. If you're receiving structured settlement payments (or are due to receive payments in the future), you have the option to partner with a structured settlement buyer to purchase your payments for a lump sum. Medical costs associated with the coronavirus can be handled without accruing even more debt. The lump sum you'd receive from a structured settlement sale is yours to keep and doesn't have to be paid back to any entity. The fear and anxiety that may come from an influx of medical debt does not have to be a way of life when you consider selling your periodic payments.
Is the $600 Stimulus Helping to Pay Credit Card Debt?
People are doing all they can to cope with the financial pressures of the COVID-19 pandemic, including spending less.
Forbes reports
that revolving credit card debt actually went down in 2020. Good news, right? Well, not really. Per household, people are still carrying over
$7000 in credit card debt
(which in most cases, continues to accrue interest month-after-month). In fact,
Nerdwallet found
that on average, U.S. households paid interest charges of $1,155 in 2020. Self-employed Americans paid an average of $1,539 in annual credit card interest. The bottom line: penny pinching is only going so far. The $600 stimulus would help some, but couldn't possibly provide the funds needed to eradicate the larger debts that most people are struggling with right now. Selling your structured settlement can provide a large lump sum of cash to wipe out credit card debt in one fell swoop. This supplemental financial solution can free you from accruing additional interest on credit cards too.
When Unemployment Benefits Run Out
There were a number of industries that were hit hard by the COVID-19 pandemic in 2020. For example, leisure and hospitality jobs saw an unemployment rate of 16.7 percent—an 11 percent jump over 2019. Oil and gas saw an unemployment rate of 13.1 percent, a 9.3 percent increase from the previous year. Even construction was hit, with its unemployment rate jumping to 9.6 percent from only 5 percent in 2019 (AARP). The swift emergence of the pandemic led to a 20 million people losing their jobs. As of January 2021, workers in most states were eligible for up to
26 weeks of benefits
from state-funded unemployment compensation programs, although seven states provide fewer weeks and one provides more. Beyond that, Extended Benefits (EB) are offered in 20 states. This is all good news for those who've been able to find employment within the covered timeframe. But what about those who've been unemployed for more than a year? The $600 stimulus money would do little to help them; many are facing eviction, repossession of vehicles, and more. Selling your structured settlement payments could help mitigate the financial consequences of being out of work for an extended period of time. Most people can opt to sell just a portion of their total structured settlement essentially keeping ongoing payments intact while still receiving a sizeable lump sum. This could be the solution that could make things right, over and above the $600 received from our government.
Connect with RSL today for a free, no-obligation quote on the sale of your payments. We're looking forward to hearing from you.