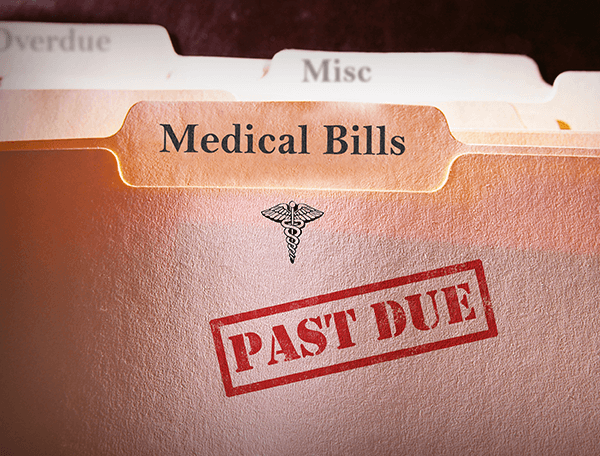 Despite COVID-19 vaccine distribution across the United States, many people continue to bear the full brunt of the pandemic. Those who fall ill and experience the virus's worst symptoms are often hospitalized and unable to work. Compounding the issue is the burden of out-of-pocket costs still plaguing folks who are out of work or who are considered low-income. Despite this cold reality and grim media reports that still litter the airwaves, we cannot forget that other serious medical problems have not gone away. Cancer, heart disease, respiratory infections, and even addiction are still a source of suffering for many. Even those who have been injured and who are in need of medication or physical therapy may feel financial pressure when they should be focusing on their recoveries. A beacon of hope lies within
structured settlement
payments—people with a settlement or annuity can sell all or a portion of their funds to cover high medical costs. Here, we'll explore how a structured settlement lump sum can turn things around for people who require critical medical care for common illnesses, but find themselves financially lost.
The Cost of Cancer
According to a
study
published in Cancer Epidemiology, Biomarkers & Prevention, the annual costs for cancer-related medical services and drugs are projected to total nearly $246 billion nationally in 2030. Researchers found that costs varied considerably by where the cancer was present in the body, with a range of $71,300 for those with prostate cancer to $239,400 for patients with acute myeloid leukemia (AML). Researchers reported that back in 2015, medical costs (medical services and oral prescription drugs) for cancer on a national scale totaled $165 billion. They expect that number to skyrocket to $221 billion by 2030. These are just cold stats. But what this means for everyday people who are dealing with cancer is that the costs of getting better will not slow down. But if you were the recipient of a structured settlement, and you're on the hook for chemotherapy, radiation, or drugs…consider selling a portion of your payments for a lump sum. With a large lump sum in hand, you can potentially wipe out large debts related to your treatment. Selling a portion of your structured settlement will allow you to keep your remaining payments intact for ongoing expenses. If you are a cancer patient, fighting the disease should take precedence above all else. A lump sum may be the solution that will allow you to focus on the fight.
Heart Disease and Debt
The
Centers for Disease Control and Prevention
have not been shy about informing the public about the growing number of people with heart disease in the United States. Currently, it is the leading cause of death for men, women, and people of most racial and ethnic groups in the country. In fact, 1 in every 4 deaths stems from heart disease. And the cost of treatment? Patients are spending about $219 billion annually. Bottom line: a lot of people are dealing with this, and are in need of medical intervention. The problem is that half of all cardiovascular patients find it difficult to pay for treatment.
The American College of Cardiology
conducted a study that showed that both insured and uninsured patients are struggling to pay their medical debt. If you're a cardiovascular patient, and are receiving structured settlement payments (or will in the future), you have a chance to get a handle on medical costs before they get out of control. A reputable structured settlement buyer can give you the most cash for your settlement—it's your money, so you won't incur more debt with the transaction. The decision to sell your settlement shouldn't come lightly. But knowing that your medical bills are taken care of might help you focus on what truly matters: getting better.
Drug Addiction & Rehabilitation
Socially, drug addiction isn't considered a "medical" problem. But many who have been affected by the scourge of addiction will confirm that it's very much a disease. As such, overcoming addiction may warrant an intervention and ongoing rehabilitation. Though some insurance plans and government programs can help with the cost of these services, patients who are in need of more extensive support find that the out-of-pocket costs can be high.
The Addiction Center
states that "some inpatient rehabs may cost around $6,000 for a 30-day program. Well-known centers often cost up to $20,000 for a 30-day program. For those requiring 60- or 90-day programs, the total average of costs could range anywhere from $12,000 to $60,000." This is a heavy cost for lots of people suffering with addiction. Those who have a structured settlement could sell their payments for a large lump sum – this could offset some or all of the cost. Bottom line: What you may be experiencing may not be COVID-related, but it should be taken just as seriously. Medical bills should not prevent or delay your recovery. When you sell your periodic structured settlement payments, you can finally take control of your medical debt and truly heal.
Connect with RSL today for a free, no-obligation quote on the sale of your payments. We're looking forward to hearing from you.